I was lucky enough to be contacted by
WholesaleKeychain.com
to review and give away some of their heart keychains.
After looking over their site I chose the
Metal Heart Keychain
for myself. I was able to have it engraved & I came up with the oh-so-original "Forever" to have put on my keychain. I have to tell you this is really a quality item.
I took some pictures of it to show you, but disregard the reflection in the pics, it's hard to take photos of something so shiny and nice!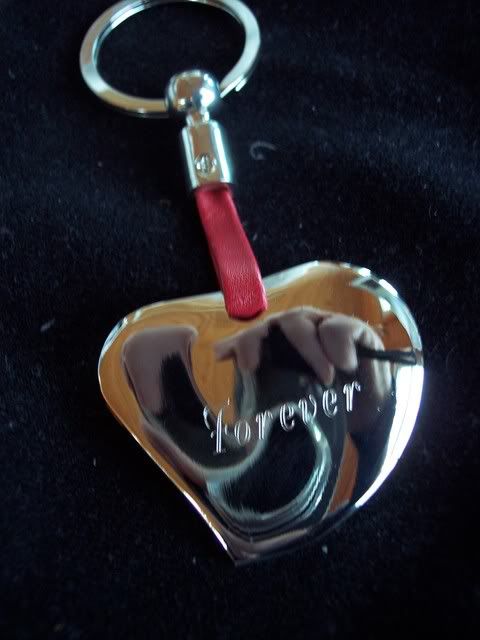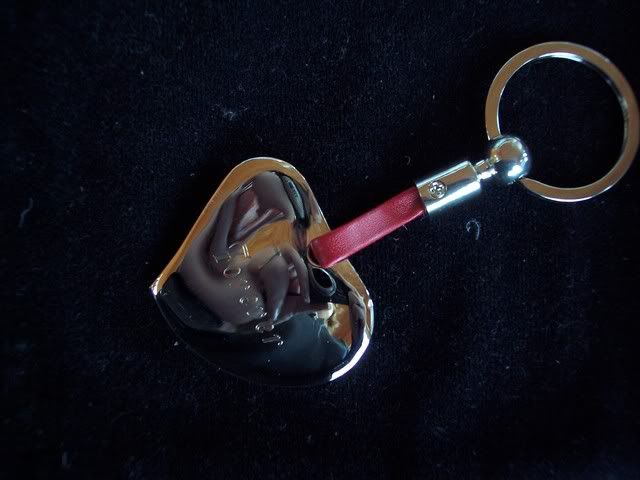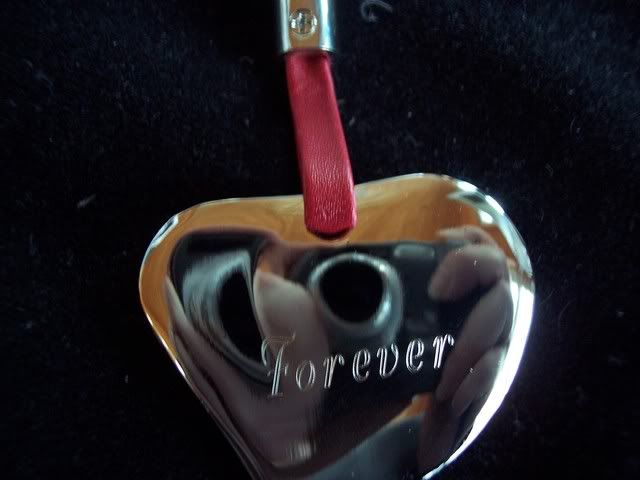 The heart itself is heavy and feels nice in your hand (I'm probably the only one who thinks of weird stuff like that, but hey, that's why I'm me!) The red leather sets it off nicely and it is really something that looks like it costs much more than it does.
Now for the fun part for you!
WholesaleKeychain.com
is allowing me to give away keychains to
three
of my readers! And you don't have to get the same keychain I did, they are offering a choice of 5 different styles to choose from. They are:
Broken Heart Keychain
Photo Frame Keychain
Metal Heart Keychain
Crystal Heart Keychain
Heart Keychain Charm

Now for the details. Click on the links above and leave a comment telling me which of the keychains you would like if you're one of my winners.
Entries will close on February 13, 2010 and I'll announce the winners on Valentines day. Please make sure you comment has a way for me to contact you if you are one of the lucky winners.
If you see a different keychain that you like and it doesn't happen to be one of the heart keychains
WholesaleKeychain.com
is offering a discount to all Screaming Mimi readers! Just enter coupon code
vday2010

to receive 10% off of you entire order. That discount code expires February 16th, 2010.