Okay I would like someone to explain how my baby got so big. In the last year my youngest, Jack, has grown about 5 inches. He loves to point out how he is taller than me now.
Jack will be 15 in a few weeks & just ended his years in middle school. Next year he will be a freshman at my old high school.
Before ending his middle school experience, Jack won a President's Educational Award. Here's a shot of him getting his award.
Besides being a great kid, he is living up to some of my musical expectations by loving bands like The Cure, the Violent Femmes & Bob Marley.
He was recommended by his language art's teacher for a program where he will be studying over the summer and taking a test in August to get credit for & skip 9th grade language arts. If he decides not to do this (it requires a ton of reading and doing reports over the summer) he will be in honors english at high school.
Jack has always had his own sense of style, I don't know too many kids with a top hat, but my Jack has one!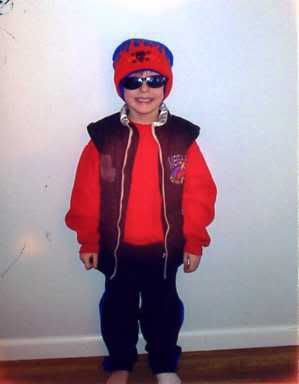 Here's Jack as he left his middle school.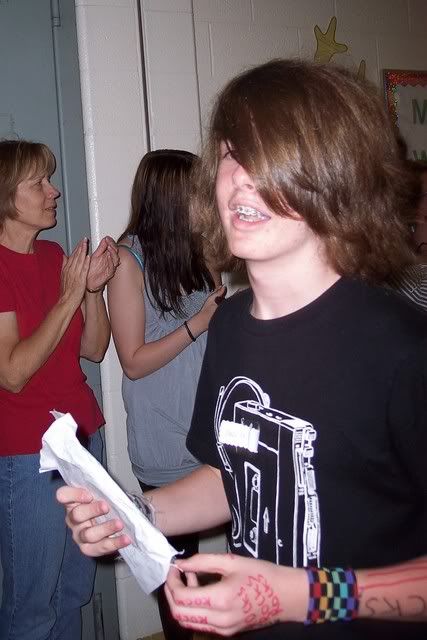 Next up is driver's training...I'm gonna need more xanax!