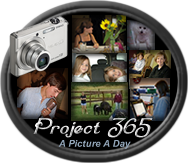 A look at my life un-edited & un-retouched.
Sunday, August 14 - Saturday, August 20
This is a pretty boring week! All animal related shots that I was able to take while I was running around this week. I didn't even get any shots of my boys this week. Being teenagers either they are always gone, or not wanting their picture taken.
Sunday:
Chloe, my full figured cat.
Monday:
Iams sent me a bunch of auction items for the animal charity group I work with Paws of Peace and out
Crossed Paws auction
. We're currently raising funds to cover the surgery expenses of some
great pugs
. There's jewelery, home items & pet items, so click over to the auction and take a look around.
Tuesday:
This is from my Cute Overload calender, but I love the freckles on this pup's nose!
Moe sleeping. I think the paw over her face makes it looks like she has such a tough life!
Thursday:
Oskar saying hello.
Friday:
It's not a very good picture, but this huge bird was sitting on our fence. It might be watching for the little bunnies that live in our yard.
Saturday:
Oskar & Chloe found rat TV fascinating!
Click on over to
Sara's place
to check out the rest of the Project 365 players!