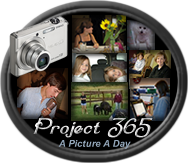 I have a catch up to do so this is two weeks worth of pictures.
Sunday, July 31 - Saturday, August 14, 2011
Sunday - no picture
Monday 8/1
Moe the kitty relaxin'
Tuesday 8/2
A huge bug came by to say hi
Wednesday 8/3 - no pic
Thursday 8/4
Some of our Flat Pets on the Expo floor at BlogHer. They were in front a a huge bar of Ivory soap being carved at the Proctor & Gamble exhibit. I have to say that P&G, especially the pet foods division showed us bloggers a fantastic time! You can see Flat Oskar on the end.
Friday 8/5
The marina outside of my hotel window in San Diego for BlogHer. It was a great conference, but my cell phone died, so I couldn't reach my blogging friend, Blue Violet, to meet up in real life :(
Saturday 8/6
The amazing creme brulee that I had for dessert. It was to die for!
Sunday 8/7 - I spent the whole day flying & running for planes. No pics.
Monday 8/8
Fluffy Oskar meets Flat Oskar. They seem to get along just fine!
Tuesday 8/9
Another batch of dog treats Oskar gets to taste test. This dog has got it made!
Wednesday 8/10
Oskar saving me a seat on the couch. After my trip I enjoyed spending down time with my buddy.
Thursday 8/11 - no pic
Friday 8/12 - no pic
Saturday 8/13
Just Chloe loafin' around!
Thanks to all of my blogging friends who have been hanging in there with me! I hope to be back more often now that things are settling down.
For all of the other Project 365 posts go visit
Sara
.