My nickname for my oldest son John David is Sunshine. (O.K. already started crying after writing this first sentence.)
John turns 18 today.
18!
He's not here this weekend. His girlfriends grandpa died, so he's about 2 hours away in Tawas for the weekend. I can't put into words about how his turning 18 makes me feel. I don't know how this possibly happened. The worn out cliches about time flying are flying right into my face right now.
His life hasn't always been as easy as I've wanted it, and he may not always follow the path that I want for him, but I couldn't possibly be more proud of my handsome, funny, brilliant
boy
man.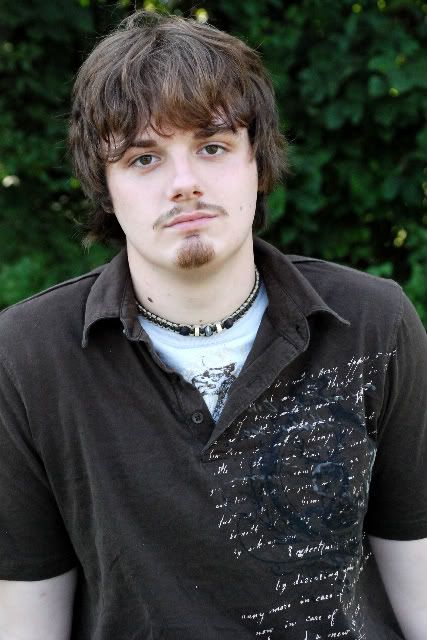 I had John in 1992. I was 25 & had been married for almost 3 years. But in the 90's most women were waiting until their 30's or even 40's to have kids. It was the time of the career woman, so most of his peer's parents are older than I am. I loved being a "young" mom and still do.
He was a true baby of the 90's. I dressed him in tiny flannel shirts & workboots to reflect the grunge movement that was going on at the time. There was an unfortunate mullet that I made him wear when he was little, but his dad had one too, so who knew?
With 18 comes the ability for him to buy cigarettes (yep, he smokes), get the tattoo that he's been wanting, and the requirement to register for the draft. No more child support from his dad, Asshat, John is considered an adult now. How can he be an adult, when he is still my baby?