This post is delayed, but I'm still trying to get caught up! My super-wonderful friend Jeannie from
Jeannie's Happy World
sent me this super yummy box of goodies in January. She is an amazing card maker & sent me a box of scrips & scraps to use for my ATC's & projects.
Jeannie's an amazing Army wife, mom & cook. Come to think of it I can't think of anything that she's not good at. That would probably be annoying if I didn't love her so much!
Look at all of this goodness!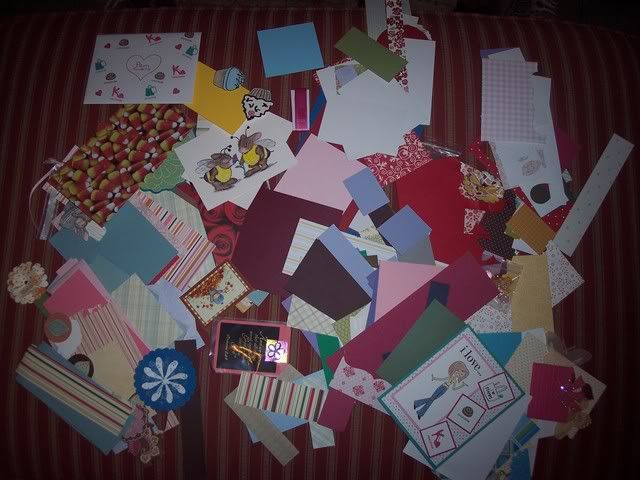 Of course it all came with one of her beautiful handmade cards.
Pop over to Jeannie's blog and say hi & tell her Mimi sent ya!