A coulple of weeks ago, when I was "preparing" (shudder) for a colonoscopy, John's girlfriend, Leighanne found this in a magazine & cut it out for me.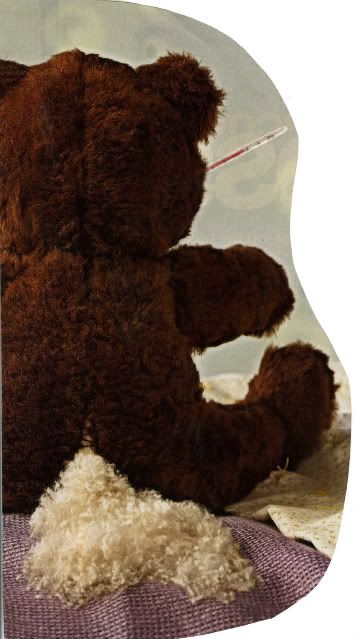 Poor bear.
She also found this on a cereal box & brought it to me saying it looked like a little version of me. What do you think?

Here's a picture of John David & Leighanne last week on her 19th birthday.