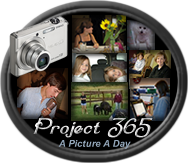 A week through my lens, un-retouched & un-edited
Sunday, April 3 through Saturday, April 9
I love how our gardening boots look lined up together.
Mine & Oskar's Gardening boots
Oskar got some free
Pawz boots
that have been a big help keeping his paws from getting muddy. He is less than enthused about them, but they save lots of trouble on mud clean-up. Doesn't he look cute in them?
Monday
A good internet friend sent me these on Tuesday since she knew I was struggling. Aren't they perfect?

Tuesday
Fully cooked shelf stable bacon. I know it's been around a while, but it still kind of freaks me out!

Wednesday
This week is Oskar-heavy, but I couldn't resist the picture of him after he worked so hard to get all of the couch pillows piled up just right. He moves them around himself and exhausts himself in the process!

Thursday
I usually don't paint my nails, but felt a little crazy & went with purple that match my jammies perfectly.

Friday
No pic for Saturday.
Please click
here
to enter my Apothica $25.00 giveaway!
Head on over to
Sara's place
to see what the other 365 participants are up to.