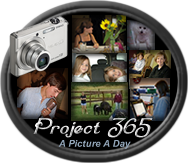 A week through my lens, un-retouched & un-edited
Sunday, April 10 through Saturday, April 16
Sunday, no picture.
Monday, I already posted it, but it still makes me laugh! Obviously not a picture I took.

Monday
Jack with Oskar hanging out on the couch. You can see that Jack is thrilled!

Tuesday
Chloe has fallen in love with this hospital basin!

Wednesday
Random desk picture.

Thursday
My parent's dog Buster came to stay for the weekend. Here is is snuggling up to Chris.

Friday
I love to collect & swap postcards. I swap with
Postcrossing
&
Swap-Bot
. I got 4 postcards from all over the world today. I love happy mail.

Saturday
To see what some other great folks have been up to this week stop by
Sara's place
.