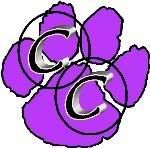 Well as you may have read on
Oskar's Blog
I have a humming bird feeder next to my computer desk. This week there has been 2 or 3 baby hummingbirds visiting all day. Finally with a great amount of stillness & stealth I was able to catch some photo's.
It's so cool to see them come all day. You can hear the flurry of their wings as they approach. The second picture was taken through glass while the rest were just taken through the screen.
I wish I could mark them so I knew how many of them there are. It's really cool, cause they come about 20 times a day!
Check out what all the other
Camera Crittters
are up to!