My husband always get me cute things to put around me. He loves to put a smile on my face. Yes my husband rocks!
He got me this little Chia Pet kind of guy that grows grass "hair". His hair got too long so Chris gave him a haircut. (Yes Chris goes along with my bloggy madness, too).
Time for little Georgie to have get a haircut.
Barber Chris thought a flat top was in order.
Here he is in his place of honor with all my other happy things that surround my computer.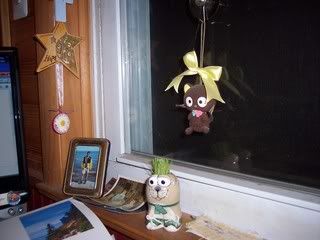 For those of you who are too young, this is the real George Gobel.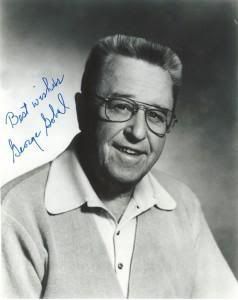 Today Chris brought me in roses from the garden, cleaned out the drain in the bathroom, totally cleaned the living room and cleaned out the cat boxes. Once again, my husband rocks & I think I might be the luckiest woman alive!