Hey guys it's me, Mimi! Back safe & sound from the wilds of North Carolina.
After what my lovely friends did, I'm sure that I wasn't terribly missed, but I'm glad to be back! I hope you found out what great blogs my guest bloggers have & stop in to see them often.
Here's a shot of my fam & me at Whaleback waterfall. I had 3 layers of shirts on, so I look even wider than I actually am, but I think all of my boys men look great.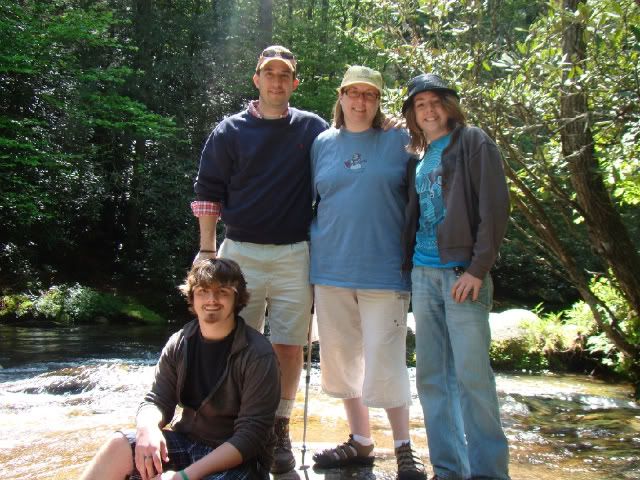 I can't wait to get caught up on all of my blog reading. I'll post more pics of my trip once I get caught up with life!