Dear people who let your dogs crap in the meadow & don't clean it up,
First let me say with the utmost sincerity, you suck. The beautiful open area with trees and grass was not designed to be your dogs litter box. Kids play ball there. People sit & read there. I assure you none of them want to have to maneuver around your dogs droppings just because you are to lazy to pick it up.
Since I sit around my house being crazy all day, do not be surprised if I show up on your doorstep with a bag of your dogs crap. It's always best to return things to their rightful owner.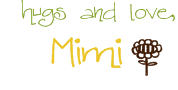 P.S. - People who let their 3 year olds ride ATV's in the meadow without supervision, you're next!