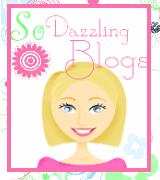 The talented Ms. Mik, from So Dazzling Blogs has completed my makeover. I hope you love it as much as I do!



Ms. Mik has been great to work with & really "got" what I wanted early on, so if you're blog is feelin' a little dreary, check her out.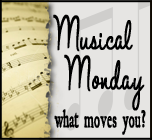 OK, someone showed me this video recently & I laughed until I peed myself. I wonder where those 80's video directors are now?
Remember I did not pick this because of song quality, but to give everyone a good Monday laugh. Watch it until the end, I dare you to sit through the whole thing, lol. At about the 1:20 point is when I start rolling.
I present Billy Squier, Rock Me Tonight.
For more Musical Monday visit Diane or Jori.
During the month of May if you play along with Musical Monday you have the opportunity to win an Amazon or I-tunes gift card. Play along & let them know that Mimi sent you. Then if you refer people who mention you, you get extra chances to win the loot. Cool huh.
So go on, play. Mimi needs her some new tunes!