Since I spend so much time at my computer I thought I would show you what I see from here.
The things on my windowsill. (Don't look at how dirty the window frame is.)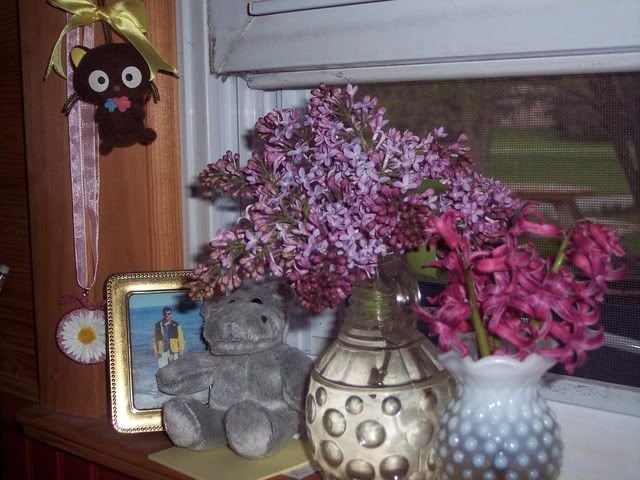 Oskar protecting me.
The birdhouses in the tree.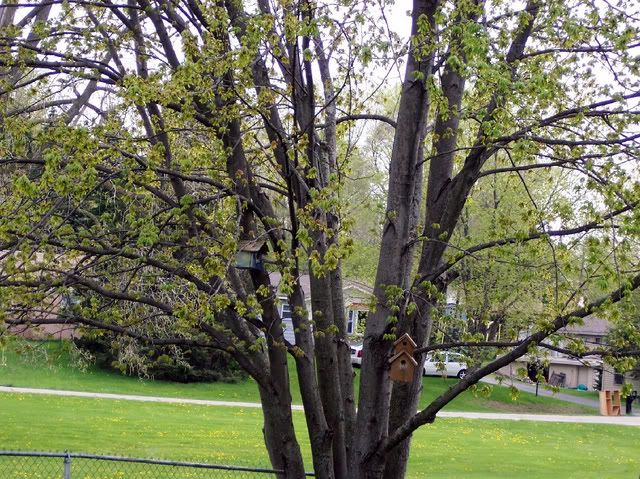 And the stunning tree in my backyard.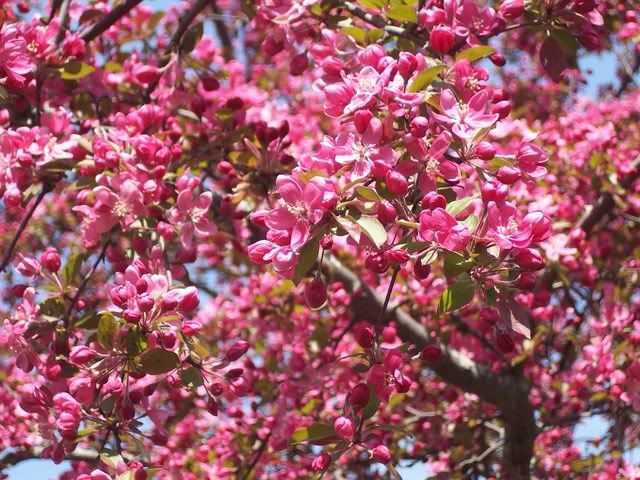 Just a little view into my life, I hope you enjoyed it.