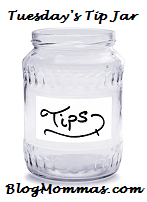 I have a couple of different uses for coffee filters.
Wrap a filter around a hard taco for your little one. It keeps things from hitting the floor & holds everything together if the shell breaks.
Also put a coffee filter in the bottom of a pot your are putting a plant in. The pots that have the holes in the bottom for drainage can let the soil out if the hole is too big. A filter keeps the soil in while still allowing the excess water to drain.