Dear People at People for the Ethical Treatment of Animals,

Now you have pissed me off. I try to be supportive of your wacky ways, while I enjoy my chicken sandwich. I eat meat, buy leather, and eat at KFC occasionally, but overall I supported your anti-fur campaign. I personally would not advocate throwing blood at models on catwalks to get my point across, but hey, that's just me.

But now, you are done in my book!



What about People for the Ethical Treatment of other People. Is this funny to you?
Really though, why am I complaining. It's not like those of us who are overweight suffer from low self esteem to begin with, right? It's not like we have just as many, if not more feelings than those animals you advocate for, right?
Are you getting lots of press for this ad, yes you are. Am I feeding into that, I guess I am, but when you start advocating for animals at the cost of actual people, I say "you suck".
F.U.

PETA,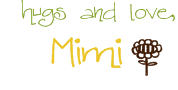 *This is not a joke, it's a real PETA ad!