A couple of days ago I opened my e-mail to find an US Weekly magazine update. (I've tried to unsubscribe, but no luck.)
This was the day after the horrendous Ft. Hood shootings and during the Orlando office shootings. Here is their headline and picture:
EXCLUSIVE: See Jon Gosselin Do Yoga!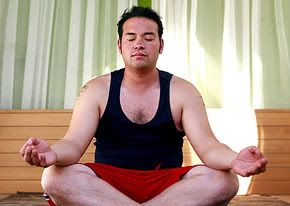 Am I being punked? They sent out a mass e-mail so people could see this pasty, pudgy, loser, skeez bag do yoga??
*sigh* I have no words.