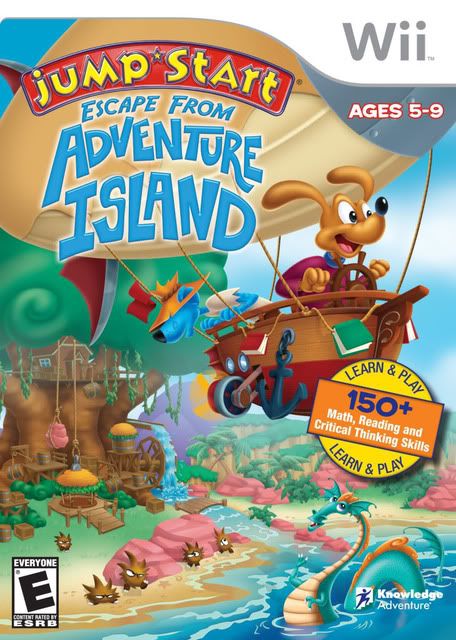 I'm so excited to be able to tell you about the newest Wii game for kids, JumpStart Escape from Adventure Island. They're also holding a great contest, details about that are at the bottom of the page. I've had the opportunity to review for JumpStart before and their games are truly fun and educational with adorable characters.

Here's what JumpStart has to say about the game: Escape from Adventure Island is designed for children between the ages of 5-9. It's an action-packed game that invites players to use their explorer skills and brain power to find a way to escape the mysterious island that they crashed landed on. As players race to collect the pieces needed to repair their blimp, they will navigate 3D worlds both above and below the water. Along the way, players will practice over 150 math, reading, and critical thinking skills all while having fun!


This game starts out cute Punk Punk creature that pops up to look at you from the Wii start menu.
Once you start the game you get to make your own Jumpee person with tons of choices for eyes, smiles, skin tone and all kinds of clothes. My testers loved making their Jumpee as goofee as possible. Next we made a tree house with a polka dotted roof!
We danced a little at the Foot Frenzy shack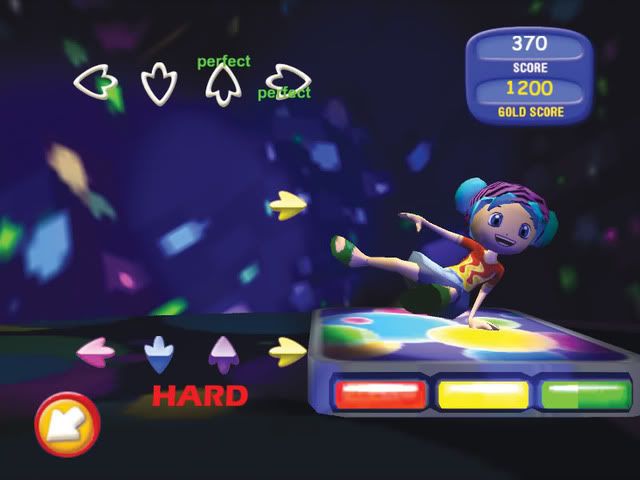 and then headed over to my testers favorite part, the Goon Lagoon where we got to squash Punk Punks.
Once we were worn out we headed to the Scuba Hub where the kids has just as much fun practicing math skills at Manta Ray as they did in the Secret Caverns finding missing items.
We practiced reading with Bubble Trouble and then we finished with a Fashion Show before lunchtime.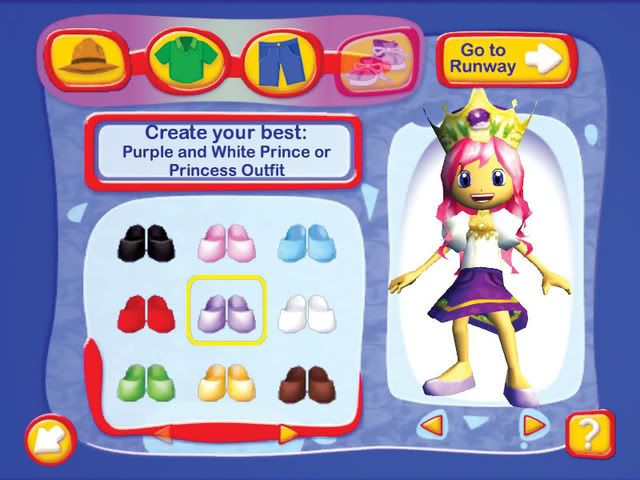 This game was a blast for my testers, the sound and the graphics are awesome and I really couldn't find one thing that they didn't like.
Here's the information about this huge contest:

The contest will be live from 11/2/09 to 11/16/09.
Each person will be allowed two entries into the contest (details on contest page)

The theme of the contest is "Time to Escape!"

We want to hear how your family uses imagination to escape the everyday and turn life into an adventure! Tell us your story for a chance to win.

Prizes
50 winners will receive a copy of JumpStart Escape From Adventure Island
3 GRAND PRIZE WINNERS will receive a family Escape Pack (over $1000 value)!
1 Nintendo Wii Console
1 copy of JumpStart Escape From Adventure Island
$250 in spa gift certificates
1 JumpStart branded flip camera
3 lifetime JumpStart memberships (1 for winner, 2 to share)
500 virtual coins for JumpStart.com
4 JumpStart pirate hats & 4 JumpStart kids T-shirts

Hop on over to JumpStart to enter to win one of these great prizes!

*Thank you to JumpStart for providing me with a copy of Escape from Adventure Island to review.