As many of you may know I have a miniature schnauzer name Oskar. Say hello, Oskar.
Hello
Oskar has his own blog, called
TheDaily Oskar
. You know how bloggers are really cool people, generally? Well I have to tell you that the pet blogging community are every bit as supportive of each other, kind and generous as people bloggers are. We're a little daft too.
Well Oskar & I have started a new pet blogging site to bring pet bloggers together. Introducing
Pet Blogs United
!
We launched PBU on 9/16 and so far we have 93 followers!
When you're having a bad day, reading someone elses's day through the eyes of their pet can really add a smile to your face, so stop by & say hi sometime!
I have to thank my blog designer for creating
Pet Blogs United
. I found the most amazing blog designer, Lauren from
Designer Blogs
.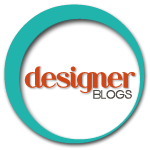 As soon as I saw their website I knew that they were the ones to design my latest blogging endeavor. Seriously, if you need a blog makeover, check out
Designer Blogs
& tell 'em Pam sent ya.
They just added some really nice free stuff, too.
*I paid full price for my blog layout & am endorsing them purely based totally on my happiness with the process and the finished product. Designer Blogs is not sponsoring this post in any way.
**Yes, for those of you who don't know, my name is actually Pam, not Mimi.