I'm not proud to admit it, but I follow a site that is nothing but pure gossipy, trashy goodness. It's not Perez Hilton, I've grown bored with him.
Out of sheer embarassment, I'm not telling you the name of this site, but here are just a couple of gems that I found there the other day.
First is this amazing picture of Rick Springfield. The hair, the sweater with the lightning bolt, priceless.
I was lucky enough to get to meet him backstage a couple of years ago & he looks great and has much better hair now! My high school girlfriends & I had a blast & Rick looked great after playing a long and super energetic show.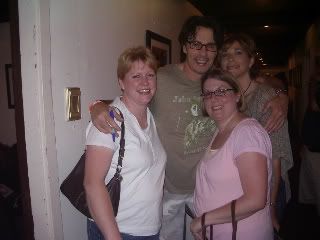 This was something else I found on the same site, with the following caption.
"Meet Hello Kitty's arch nemesis: Goodbye Bitch."
How can you not love a source for things like this?