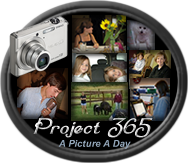 My week captured thru my camera, un-filtered & un-retouched.
Sunday, February 27 ~ Saturday, March 05, 2011
My crazy sock collection from
The Socklady
. These are the only sock I wear when I can help it!

Sunday
A box of Cherry Cordials Chris had bought for a co-worker. They never made it to her! Oopsie!
Monday
Tuesday morning I had to be at the hosptial at 6:30 for an upper GI scope : ( I thought ahead and had a pot of chicken and dumplings waiting for me which was perfect soothing food for my tummy.

Tuesday
Oskar willing us to take him
just a little further
on his walk.

Wednesday
I had my social secutiry disability hearing today. It was very nerve-racking, but I think it went well, thank you for all of your prayers. Now we have to wast 3-6
months
 for a verdict. I didn't know it would take that long. But when we got home I had a "Box Of Faith" in the mail from artist
Franck De Las Mercedes
. He has an ongoing art project where you can request a handmade box from him. Mine came on my hearing day & it says it contains faith. What an amazing sign.

Thursday
No picture for Friday. I got sick. I'm sure all of the stress of the week was the reason for it.
Moe sleeping above me as I try to feel better.

Saturday
Go see
Sara
to check out all of the other 365 participants.
*Click
here
to enter my $65.00 CSN Stores giveaway. Easy entry!