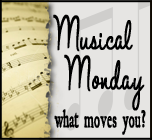 This weeks theme is "Reminds Me Of High School". There are a lot that came to mind, but this is the one that really stood out for me.
The song that way played at my first high school dance with my first real boyfriend. That first love that people call puppy love, but seems like everything at the time.
Sheriff, When I'm With You
Trivia, the last note in this song still holds the record for the longest note held in a #1 hit.