My super cool friend Diane from
Good Mourning Glory
sent me this fun tag. Diane's one of those cool people that makes me feel cooler by associating with her.

She's also got a great new blog
Wouldn't You Like To See Something Strange
. It's full of the creepy and the macabre. The fun kind!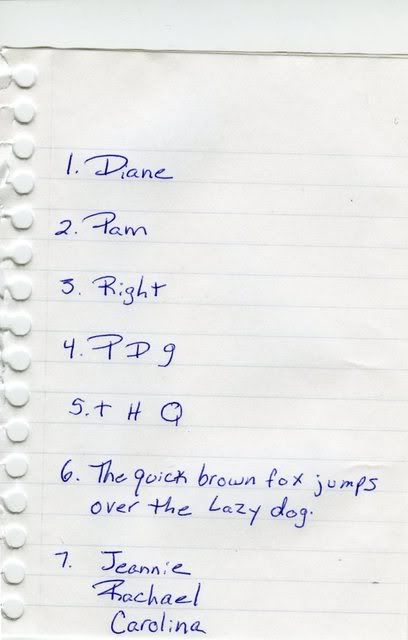 Blech, I hate my writing. I always wanted to have fun, swirly, girl writing.


Here's what all that cryptic writing is about...
1- The name of the person who tagged me
2- My name
3- Right handed or left handed?
4- My favorite letters to write
5- My least favorite letters to write
6- 'The quick brown fox jumps over the lazy dog.'
7 - The three people I want to tag
Kinda fun and different right? :)