This morning I went to Bed, Bath & Beyond, which happened to be next to a Michael's, so I obviously had to go there, too!
At BB&B I bought this
Let's pray it looks good in my
bathroom
.
Anyway, at Michaels I found this ribbon in some dried mud in the parking lot.
At first I heard in my head the voices of my mom, my husband, etc. "Don't pick that up, it's filthy!" But I did pick it up brought it home, washed it in the sink & now I have this for a nice fall arrangement or project. It's really pretty.
That got me thinking about a couple of other things I do. You may already do them, but maybe not.
The plastic packaging with a zipper from my shower curtain will be saved for something like this.
Holiday placemats & table runners.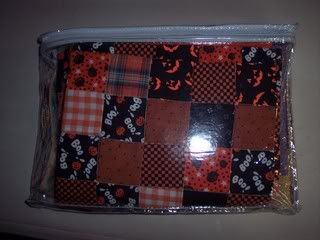 The big ones from comforters and such are used for seasonal quilts.
Lastly, I use the light weight paper bags for wrapping paper.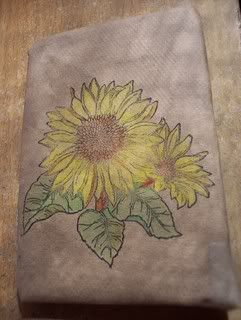 (That is my first attempt at stamping & coloring it in. Not bad, huh?)
Besides regular recycling, what do you do to repurpose everyday items?