Bathroom Update

Well my husband worked late into the night & all day again today. My tub & shower surround are beautiful!




Unfortunately, there are 2 leaks in the plumbing. My husband has not really done any plumbing before & was soldering his little heart out. I really think that 2 leaks is not bad for someone who hasn't done this much, but obviously he just wants to be done & is really disappointed.

He could have had it fixed tonight, but he took back some of the parts he needed already. Once he gets that fixed, my dad can come in & work on the walls.

The bathroom will be done in crisp white bead board & a pale green apple color. This is similiar to what I'm doing.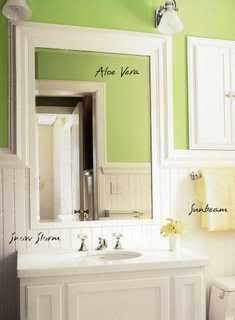 My guys have worked their hearts out & I love them so much for all of their effort!