My younger son Jack LOVES bacon. All of us are pretty fond of pork breakfast products.

A while ago I found a recipe of sorts online for a bacon cheese log. Jack has been begging me to make one ever since. Since I couldn't leave well enough alone, and because I didn't know if the bacon cheese log would be tasty or disgusting, I also made sausage balls. I got the sausage ball recipe from my friend Alicia at
Confessions of a Snowflake
.


The first step in the bacon cheese log is the weaving of the bacon.




Jack sending his bacon-y goodness into the oven. (Those are his pj's, not a bad fashion statement)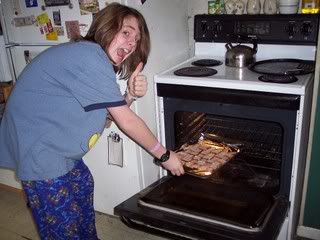 This is how it looked after we cooked it in the oven.




Add the layer of cheesy goodness,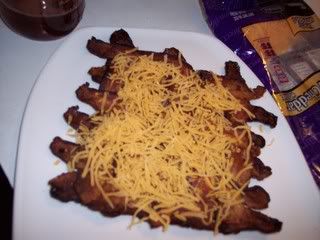 A boy and his bacon. Our bacon was too crispy so if folded instead of rolling.




Ahh, at last we can sit down & enjoy our porky feast!